Honda Universe Donates New Vehicle to LCSW
August 14, 2013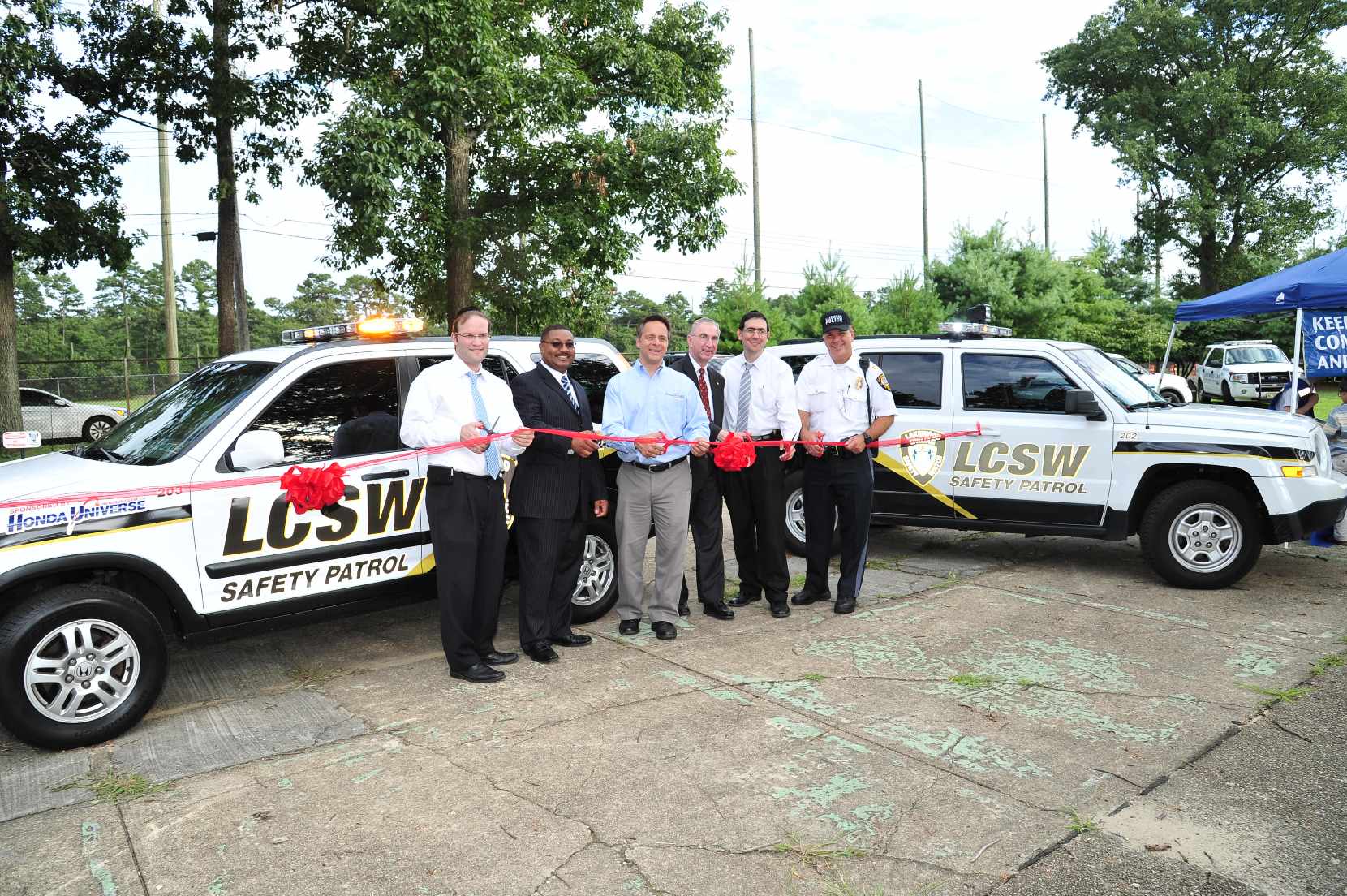 Picture Caption: (l to rt.) Mayor Isaac Akerman; James Frederick, General Sales Manager; Chris Straccia, Parts and Service Director; Lakewood Fire Commissioner Larry Loigman, Committeeman Menashe Miller, and Sgt. Tommy Langenberger
Honda Universe Donates New Vehicle to LCSW Honda Universe, a President's Awards Dealership, Route 88, Lakewood, recently donated a new Honda CRV to the Lakewood Civilian Safety Watch LCSW) at the Annual Night Out against Crime Community Fair, Pine Park, West County Line Road and Country Club Drive, Lakewood.
The new vehicle, nicknamed the "Stay Safe with Honda" patrol vehicle, has the LCSW insignia and a tribute to the benefactors at Honda Universe, and joins the growing fleet of volunteer-operated community surveillance vehicles.
"It's a pleasure to be able to give back to the community through such a worthy organization," said Chris Straccia, parts and service director at Honda Universe, who was instrumental in organizing the donation.
Mayor Isaac Akerman presented General Sales Manager James Frederick and Straccia with an official proclamation from Lakewood Township recognizing Honda Universe's generosity.
Straccia said the dealership has been a staple of the Lakewood business community for more than fifty years. "It's third generation at this point," he said.
LCSW also presented a plaque to Police Chief Robert Lawson, Captain Tom Langenberger and Captain Greg Meyer of the Lakewood Police Department for their constant support of LCSW. Chief Lawson has said on numerous occasions that he feels fortunate to be chief of police in a town with so many able and willing volunteer resources.
U. S. Senator Robert W. Singer, who represents Lakewood, said his office is looking into ways to replicate the LCSW model in other municipalities throughout the district.