Township Thanks Pete Johner of JCP&L
August 18, 2014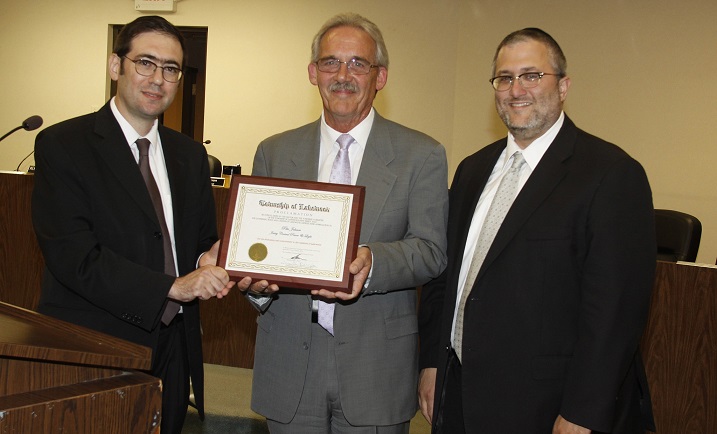 At the August 8, 2014 Township Committee meeting, Mayor Menashe Miller and Committeeman Meir Lichtenstein presented Pete Johner of Jersey Central Power & Light (JCP&L) with a proclamation for his dedication and commitment to the Township of Lakewood.
Mr. Johner is most noted for resolving the Westgate power outage problems. For years Westgate would have constant power outages. He proposed the solution of placing the development a redundancy line and on one circuit and resolving the problem.
After 42 years with JCP&L, Pete is retiring. The Township wishes him nothing but the best...he will be missed.