Emergency Services
Police • Fire • EMS • Emergency Management
Lakewood's Emergency Services are provided by the professional staffs and membership of the township's police, fire, first aid and emergency management entities. These separate units have developed a cohesive approach to cooperation and collaboration in the service of the safety of Lakewood's citizenry.

The designated coordinator of township-wide emergency protocols in the event of a major event or disaster

Providing the residents of Lakewood and those who work and travel through Lakewood with emergency care from its inception in 1979.
Founded in 1888 with currently five fire companies and 90 active firefighters and fire police members in the volunteer fire department.
The Lakewood Police Department is committed to serving our citizens and providing a consistent police presence to enhance public safety.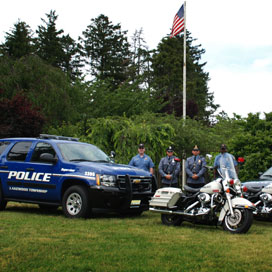 EMERGENCY BROADCAST
The following stations will provide information regarding shelter locations, evacuation routes and other pertinent information:
Television Stations
• Comcast Cable
• Monmouth Cablevision
Radio Stations:
• 92.7 FM WOBM
• 98.5 FM WBBO
• 99.7 FM WBHX
• 101.1 FM WJRZ